Hernandez Didn't Commit Suicide-He Killed Himself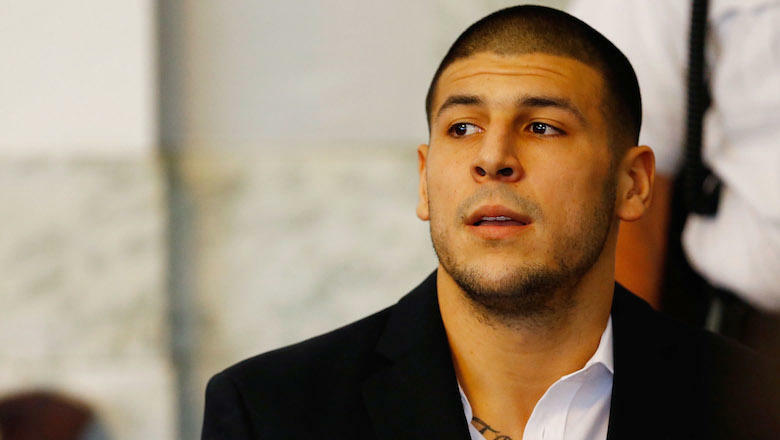 Calling Hernandez's death a suicide is an insult to those who are tormented by internal demons.
On average, 121 people commit suicide every day in the US. Most of these poor souls were suffering silently. They were good people who succumbed to their internal demons like mental illness, substance abuse, or both. Aaron Hernandez's "demon" was clearly visible on the outside. Like Facebook killer Steven Stephens, Hernandez took his own life to escape justice. It was not an act of desperation. I also believe that Hernandez's death on the same day as the Patriots visit to the White House is not a coincidence. I don't think he was disappointed about not being there. He was so narcissistic that he wanted to go out in a blaze of glory while maybe getting a little revenge on the organization that "abandoned" him.
Hernandez's death could be interpreted as an accidental act of kindness. His four year old daughter will not have to visit her "father" in prison. If she chose not to visit him, she would likely have been emotionally conflicted. In addition, we the taxpayers will not have to shell out $60K a year to feed and house him in prison. The only caveat would be if Hernandez's survivors sued the state for not preventing him from hanging himself.
If you, or someone you know is at risk of doing themselves harm please click HERE or call 1-800-273-TALK (8255)

Jim Polito has been a dominant figure in Massachusetts media since 2000. He offers unique, provocative and sometimes irreverent perspectives on the day's news and life in general. The Jim Polito Show can be heard weekday mornings in central Mass on WTAG and in western Mass on WHYN. Jim says the purpose of his show is to inform, engage and entertain listeners.

Jim was an anchor and chief investigative reporter at abc40 in western Massachusetts from 2000 thru 2007. He was the first journalist from the region to report live from lower Manhattan on 9/11/01. His firsthand accounts of the attack's aftermath were recognized with a 2002 Associated Press award. Jim's reporting on the abduction of Molly Bish was recognized with two Associated Press awards. In 2007, the Associated Press again honored him for uncovering corruption in Chicopee city hall and the subsequent arrest of the city's mayor. Jim was the most fearless and successful journalist to report on organized crime in the Springfield area. He went undercover to expose mob owned slot machines in local bars. He broke major stories that proved a connection between local mobsters and the Genovese crime family in New York City.

In 2008, Jim returned to his native Worcester to host morning drive on NewsRadio WTAG. He was voted "Best Radio Personality" in Worcester Magazine's readers' poll in 2009, 2010, 2011, 2012, 2013, 2015 and 2016. Jim recently spent two years as a political analyst and commentator at FOX25 in Boston.

Tune in to The Jim Polito Show weekday mornings on NewsRadio 580 and 94.9FM WTAG Worcester from five to nine and NewsRadio 560 WHYN from six to nine or listen with the iHeartRadio app.